Providing Supplemental Health Coverage for California
Open Enrollment has already begun. Sanguinetti & Co. Insurance Brokers offers supplemental insurance for Medicare as well as for health insurance for people of all ages, for individuals and businesses as well. Be sure to check the dates below so you don't miss the cut-off.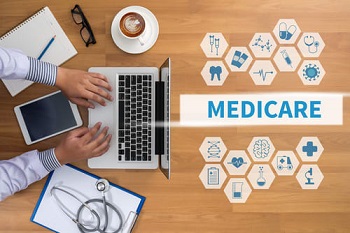 Annual Election Period – Medicare:
October 15 thru December 7th
Covered CA (on-exchange) and Individual & Family Plans (off-exchange) – Open Enrollment: November 1 thru January 31st
Annual Election Period - Small Group:
November 15 thru December 15th
Business and Farm Insurance with offices in Stockton and Angels Camp, CA
Sanguinetti & Co. Insurance Brokers
For nearly 40 years, Sanguinetti & Co. has been providing insurance solutions to business and farm owners located in Stockton, Lodi, Angels Camp, and surrounding areas throughout California. As a broker, we have access to multiple companies including Nationwide and Liberty Mutual, and we work with them to find the best fit for your insurance needs.
Our insurance offerings
We deal in business and farm insurance solutions. Our agents take the time to meet with each customer to access their needs, identify potential risks by learning about their business, and then creating a customized insurance plan. The partnerships we've built with our carriers give us the ability to shop for competitive rates on behalf of our customers. We also have the technology in place for direct transfer of information from us, to your provider.
What you can expect from us
As a local agency, we are accessible when our clients need us most. With over 280 years of collective experience, our agents are highly knowledgeable about the products and services we can provide our clients. Call or contact us to learn more. To get started on a policy, request a quote.
Testimonials
Accommodating, professional, helpful, and quick. Very comfortable experience and I was impressed by their capabilities. Highly recommended.

Brad M.
I feel lucky to have found an agent willing to provide this level of service. No need to look anywhere else!

Michelle D.
Over the years we've never once had to worry about our coverage. My husband and I are long-time customers and proud to be.

Carol S.
Surprisingly flexible and in-touch with my needs as a small business owner. Can't ask for more.

Spencer F.
They have strong ties with the community, and it shows. It's nice to do business with people that really show they care about you and your family.

Susan T.